Page 1 of 1
1 Music Side Tear Checks Found
View:
When you hear music in your sole, you'll be excited to see that you can get your personal checks with exclusive artwork representing many facets of a musical nature. From musical notes, to piano keys and guitars, these fun music checks will add a little spice to your life each time you write out your checks. Matching Checkbook Covers and Address Labels go well with our line of checks.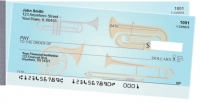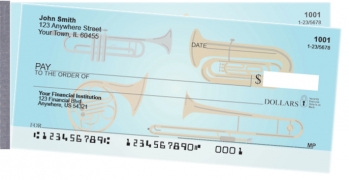 Musical Instruments Side Tear Checks
Order Music Side Tear Checks And Save Money
Did you know you can save up to 70% off standard bank check prices when you order music side tear checks online from Value Checks? Plus, our high quality check printing machines also offer the best check security. With easy online ordering, your music side tear checks will come to you through the mail. Enjoy our checks with matching checkbook covers and address labels.
Thank you for shopping at Value Checks where you can order side tear checking account supplies and get a great bargain!